EdgeLine BEVEL
powered by Lantek Expert Cut
The game-changing CAD/CAM nesting software, Lantek Expert Cut, makes programming EdgeLine Bevel a breeze. Developed specifically for automating CNC programming of sheet metal cutting machines, the software's new module revolutionizes the way you prepare your weld seams.
Say farewell to the manual, labor-intensive process and embrace the future of weld seam preparation with EdgeLine Bevel, powered by Lantek Expert Cut.

Shorter machining time

No need for an additional process on a different work centre

Increased efficiency and convenience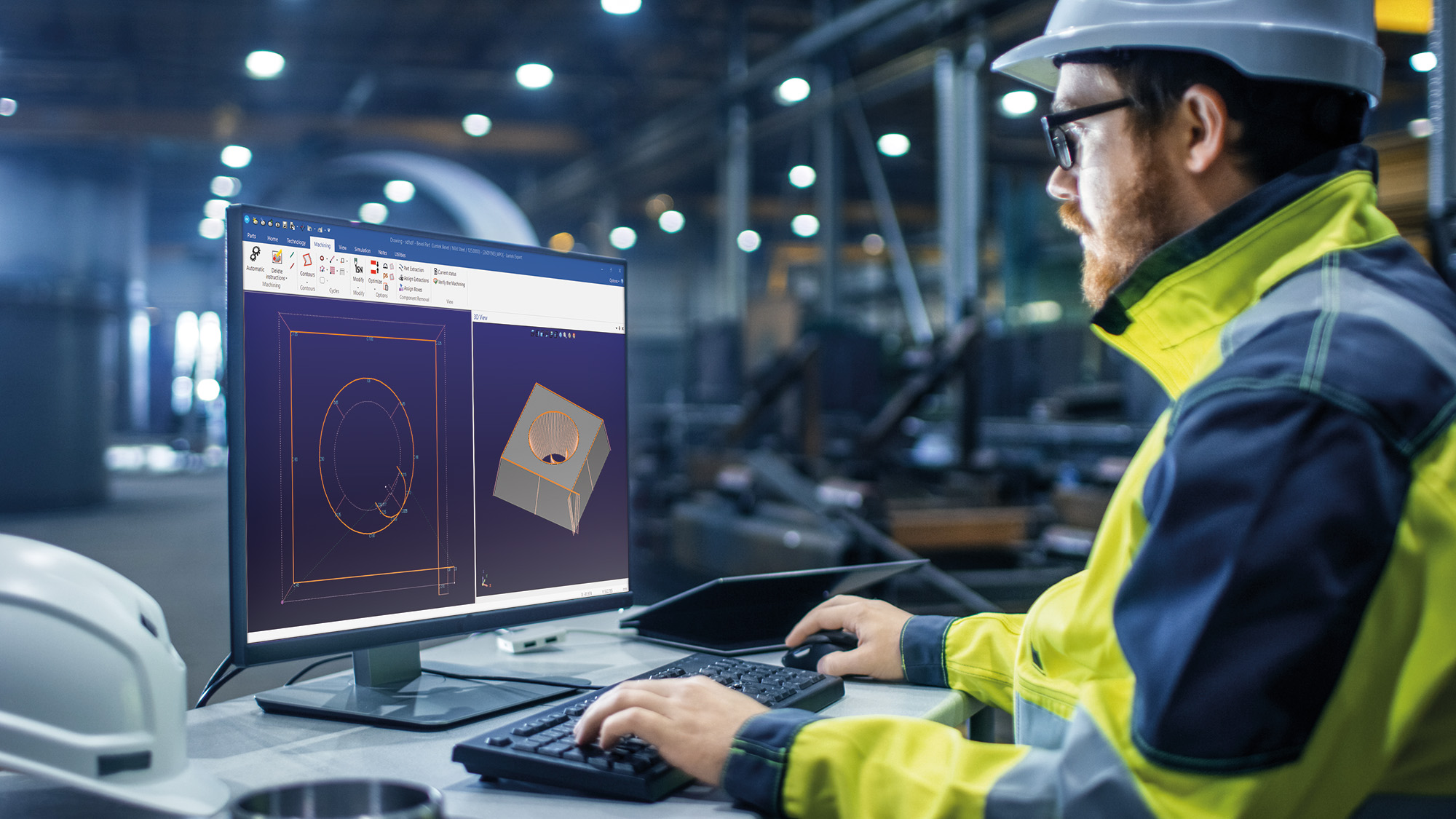 EdgeLine Bevel Technology: Improving Efficiency in Laser Machining
The EdgeLine Bevel technology is a major advancement in the field of laser machining, offering several key benefits over traditional methods. It enables specific beveling techniques to be performed without tilting the laser head, reducing total machining time and eliminating the need for separate workcenter processes. This results in a more efficient and streamlined process, bringing a higher level of efficiency and simplicity to the industry.
Revolutionizing the Preparation of Components for Welding
The EdgeLine Bevel technology also has a significant impact on the preparation of components for welding. It allows for automatic insertion of chamfers and countersinks of various sizes up to 45°, providing a faster and more efficient process with fewer errors compared to traditional manual methods. This revolutionary technology is set to revolutionize the way components are prepared for welding, making the process quicker, easier and more accurate.